Have you read our article about common buzzwords you're likely to encounter in the eLearning space? Blended learning is one of those terms that's used often in the learning industry, to describe a mix of both online and offline training methods.
With blended learning, you really get the best of both worlds, with employees learning through an effective combination of face-to-face instructor-led training and flexible online learning materials.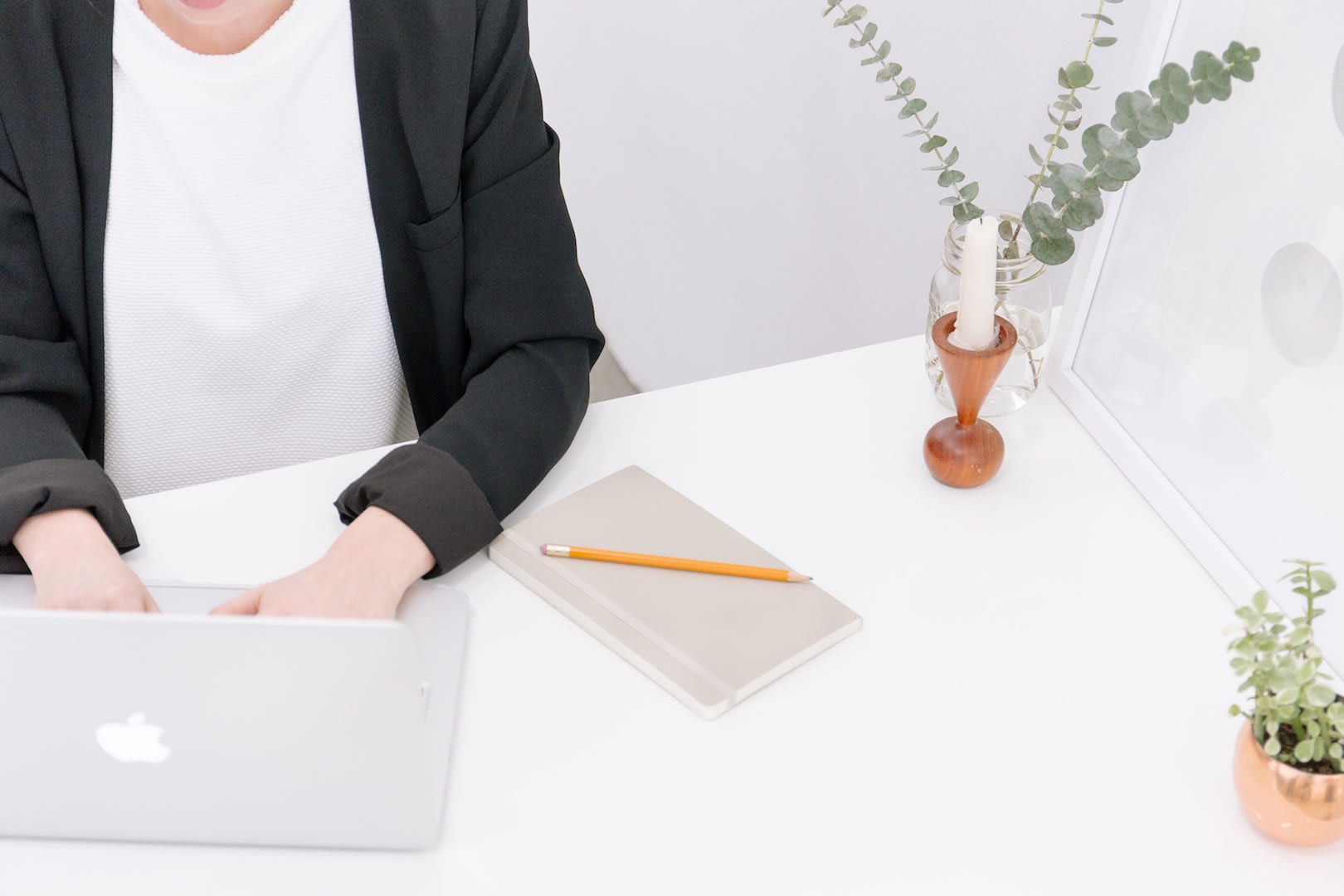 Today we're going to look at the advantages this combination of online and offline training can bring to employees, as well as your business.
Improved Training for Employees
For employees and students, the combination of blended learning offers increased flexibility, greater engagement with learning materials, and improved knowledge retention. The flexible delivery of online training allows individuals to participate in training programs at a time and place that's convenient to them. And what's more, they can simply use their phone, tablet or laptop to access the training materials they need.
With increased levels of engagement, organisations can expect to see higher performance and productivity levels across staff. By incorporating online training methods, you're also encouraging employees to take ownership of their learning and development. Taking a blended approach towards learning is great for catering to different learning styles, as the combination of online and offline training can be adapted to suit the individual needs of different team members.
It's also great for recognising that in corporate learning, everyone moves at a different pace and responds to different levels of instruction. With blended learning, staff can access support if and when they need.
Better Results for Training Managers
Blended learning also offers a number of important advantages to trainers and managers too.
Training delivered via eLearning can sometimes fall short when compared to the buzz and energy of social interaction in the physical learning environment. On the other hand, traditional classroom training won't give you the same valuable data and figures that online learning can, such as reporting, analytics, quiz results and instant feedback.
So as the expression goes: porque no los dos! Why can't we have both? By combining online and offline training, you can!
Managers can still retain that important face-to-face engagement with staff through offline workshops or training sessions, while reaping the rewards gained through the reports and data generated by online Learning Management Systems.
More Effective Learning in the Workplace
The combination of online and offline training is used successfully across schools, universities and organisations. What makes blended learning so perfect for the workplace?
For both managers and employees, time is a valuable resource. Blended learning reduces the number of face-to-face sessions workers are required to attend, giving them more time to work at their desks. And these days, with so many employees working remotely or from different geographical locations, online learning tools such as video conferences or webinars are invaluable.
Blended learning gives staff options. If an employee misses a particular training session or workshop, they can most likely catch up via online learning. They are not dependent on a single source of information. Besides, encouraging people to seek information and knowledge on their own promotes more self-led learning for staff. These are all great benefits for any business.
Online learning can also be used to reinforce employee training, helping to improve knowledge retention and performance.  Imagine if after completing a hands-on workshop or training session, you could go back to your desk and take a short online course or quiz? This is what blended learning really offers to corporate training – through a combination of online and offline learning.
Christopher Pappas, founder of The eLearning Industry's Network, explains how "face-to-face interactions following online self-study, or vice versa, optimize the unique benefits of each; the productive partnership of real and digital world allows your employees to plan their learning and develop their critical thinking and problem solving skills."
When "employees are given power over their learning, by being able to combine their face to face training sessions with online self study, they feel that their unique learning needs and behaviors are met; this way, their training becomes much more effective," he says.
Save Time and Money on Staff Training
We just touched on the time you can save by implementing blended learning. But did you know this learning approach can also save your company money?
Think about it: in-person training sessions can take up a considerable part of your L&D budget. For every event, you'll have facility hire, travel, catering, and the cost of instructors or presenters.
eLearning removes those costs, as well as the time spent planning those logistics. You'll also cut down on the time spent gathering feedback from staff in workshops and sessions – your Learning Management System will be able to collate and report that data to you in an instant. A good LMS will help employees to stay on track and organised with their training, map their learning pathway, take and submit assessments, and collaborate with colleagues.
As Pappas says, "all in all, blending different delivering modes in your corporate training can significantly increase your training's ROI, as reducing traditional training costs can be effectively combined with improved staff performance."
Keen to help your learners get all the benefits of the traditional classroom, along with the flexibility and improved engagement of eLearning? Consider a combination of online and offline training, for effective blended learning.