What are the things you must do to succeed when recruiting talent across borders? Here, I share the key lessons from my startup's expansion into international markets and building a global workforce.
Hiring and managing talent is a challenge for all companies. As a startup looking to develop a global workforce, you have the added challenge of operating with more limited resource than larger organisations, which makes things even harder.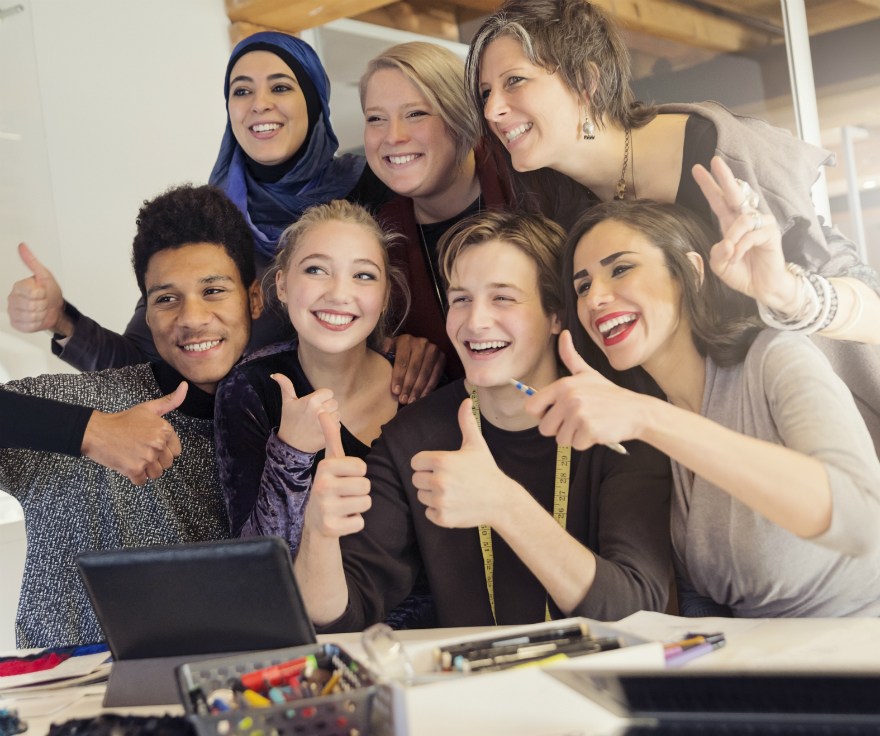 If you're going global, you also have to compete for the best talent in an arena that includes international stars like Google, Facebook and Microsoft.
So what's the best way to succeed as a little fish in a big pond? Being as creative and flexible as possible is vital.
For example, in some countries, opting to use contractors and remote workers may be a smarter option than engaging employees on the ground. In this case, you may not even need to set up shop overseas at all. However, there are plenty of circumstances where having a local presence is essential, and understanding how to effectively manage a global workforce can be the difference between success and abject failure.
There are many points of consideration, but getting the process right can yield huge benefits for your organisation. Here are some things to keep in mind when you're looking to expand your geographical footprint.
(Struggling to find local talent to meet your needs? Read about the benefits of hiring foreign workers)
1. Know when you really need a physical presence
It is imperative to understand why you're looking to open a new office and think critically about whether there is another way to achieve the same goal. As mentioned, another alternative could be hiring remote workers and contractors, or using a startup hub.
You don't always need to set up an office to enter a new market. In the US, my organisation originally sold our services through our website and hosted (very late night) webinars. This was a great starting point as we were able to get a feel for the market's response without wasting tens or hundreds of thousands of dollars on unnecessary overheads.
However, once we had confidence in our model we were better placed to make the decision to open an actual sales office to further tap the American market. Similarly, we opened an office in Kuala Lumpur only once it was clear that we needed a local support team who could speak Bahasa Malaysia for our 200,000 learners there.
2. New markets require local knowledge
Any new market will have local quirks, that are guaranteed to be different to the markets you already operate in. It's easy to be lulled into a sense of a "global culture" but on the ground things are often very different.
For example, it's easy for things to get lost in translation when opening an offshore office for a team in your global workforce. When we opened our office in San Francisco, we still used Australian terminologies for training. After several meetings with confused locals, we realised that new employees are "on-boarded" in the US, and never "inducted". Our customers thought induction training was for cults! Having a local who is familiar with the context is a critical part of any new market entry.
3. Balance culture and consistency
Expectations around working hours, holidays and benefits also differ between countries. For example, in the Middle East the weekend is often Friday and Saturday rather than Saturday-Sunday. Staff won't want to work on their equivalent of Sunday, so you need to accommodate this.
It's also imperative to be aware aware of religious and cultural festivals.
On the other hand, it's important to maintain consistent standards across markets. Quality, integrity, respect and teamwork should be applied consistently and without variation.
For example, in Vietnam we had to reconsider our bonus structure because people observe a 13th month of pay in the Tet holidays (Lunar New Year). As there are only 12 months in the year, we had to grapple with whether our bonus structure should be based on performance (as it is in Australia) or a cultural norm.
4. Communication is a challenge
Communication is made more difficult by cultural differences, and this issue exacerbated by distance and time zones. There is no shortage of apps and collaboration systems that try to overcome these barriers, and it feels like we've tried them all.
But even in this era of virtual reality telepresence, nothing beats face-to-face communication with a global workforce. Email, instant messaging, and even phone or video calls can't build the same rapport as actually hopping on a plane and talking directly to people.
(Thinking about taking your HR talents abroad? Find out more about becoming an HR volunteer).
5. Get to know your remote staff
As a manager, it's easy to recognise the hard work of the person sitting next to you.
But it's just as important to be aware of and to recognise the hard work of those you haven't physically met in your global workforce, working with you half the world away.
A tactic should try is a weekly whole-of-company video call (timezones permitting) to provide updates on the week and shout outs to people who have gone above and beyond.
There are many other things to consider when it comes to managing a distributed global workforce and operations, including legal and tax – just to name a few!
However, these five lessons have helped my team kick goals together, across oceans and time zones.