As 2018 progresses, the number of people taking advantage of online education and training continues to increase. Although Go1 offers exceptional courses on multiple topics, one of the hottest on the list has to do with improving on management style.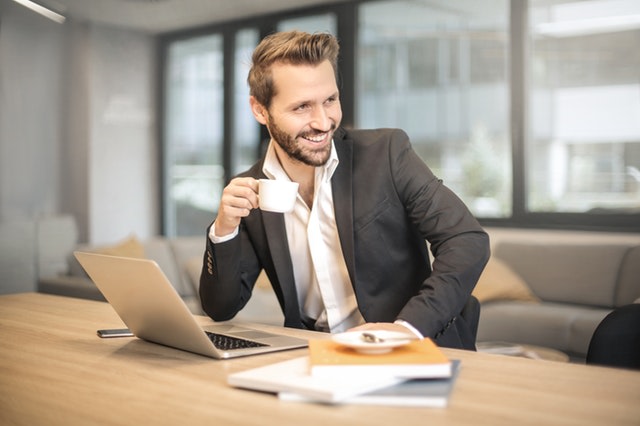 Although you can find many different sources that offer online courses, not all provide the same quality and variety as Go1. What makes this company so unique is not just the vast number of courses available, but also the fact that industry experts develop them. That means you have the opportunity to learn from the best, regardless of your field.
By turning to a trusted source for upskilling and education, you can become an inspirational leader, someone your team respects and strives to please. Learn what it takes to be a superior manager by enrolling in one or more courses offered by Go1 Premium. Simply visit the website, and within minutes, you will be on your way to perfection.
Specific to management, three courses, in particular, stand out. These are the following:
1. Team communication feedback
When it comes to improving your management style, excellent team communication feedback is critical. Although you hold a position of authority, you want your workers to feel comfortable providing feedback, good or bad. Listening to what your team has to say makes you approachable and therefore, more respected.
With this 30-minute online training course, your employees will gain insight into new and effective strategies for communicating better with you as their manager. As a result, not only does your team learn to open up in a productive way, but you also gain more effective communication skills.
The primary objective of this course is to help your employees identify and inform you whenever you perform selected communication actions. Whether offered to new hires or used as a mini team-building event, this course is highly beneficial.
The requirements for this training course include either a PC or MAC computer with popup blockers turned off, JavaScript enabled, the latest version of Flash installed, and third-party cookies accepted. Also, the computers must have Adobe Reader version 7+, and for Microsoft Office, it must be the 2003 or newer version.
2. Motivation concepts for managers
For you to work effectively in your managerial role and gain the respect of your team, you need to learn key interaction strategies. Although you could choose from hundreds of different online training courses, "Motivation Concepts for Managers" stands out among the best.
Excellent managers know how to motivate their team members. Instead of begging people to do their jobs, employees take the initiative to perform optimally. The best way to motivate your team is by understanding their needs, as well as wants and expectations. With that, you have the opportunity to create a comfortable and productive work environment.
With this course, you will gain tremendous insight into viable ways to create the right working conditions based on what your team needs, wants, and expects. After completion, you can then apply what you have learned and enjoy the results that follow.
Remember, motivated employees are more productive, content, and willing to go above and beyond to perform stellar work. Not only does that make your job as a manager easier, but it also benefits the company as a whole.
3. Become an inspirational leader
As with the other two topics, you can select from many different online training courses but one taught by Robin Sharma, a highly respected leadership and personal development expert, is by far one of the best. In this free video, Sharma shares valuable information on what it takes to become an inspirational leader at work and at home.
Another course worth your time is "Becoming a Great Leader: Leadership and Power." With this, you will learn that great leaders get followers by understanding the relationship between leadership and power. This online training course demonstrates effective leadership through using, not abusing, power as a manager and motivating your team by knowing the type of leadership they respond to best.
When it comes to being an inspirational leader, your employees must trust you. It is also crucial for you to share common goals with your team and demonstrate your ability with integrity and credibility. Through these online training courses, you will learn about specific behaviors and traits of inspirational leaders and how you can utilize them in your role as a manager.
For you to succeed in your management role, you need the support of a strong team. That entails gaining a better understanding of who your employees are and what they need to perform at a high level. Inspiring others in the workplace is one of the main priorities of any manager. In exchange, many positive things happen such as increased production and improved employee morale. As an inspirational leader, you show your employees what it takes to advance, whether in the current company or working for a different business in the future.
Superior online training and education
Go1 offers the best online training and education available. In addition to courses developed or presented by top experts on the topic or within a specific industry, these courses are all affordably priced. Depending on which of the three top courses you take, you will learn a wealth of information in less than an hour.
Enjoy your position more and take your team on a journey to success by becoming an inspirational leader. Visit our Go1 Premium website to get started.