Use your attitude to get ahead!
You may often hear people say that attitude is more important than skills or experience, but is this really true? Does attitude really matter when applying for a job position or when you are trying to close a deal with your client? Which really gives a great impression to the client…? Is it attitude or skills?
As a freelancer who sends too many applications to win great opportunities online, I can attest that many employees consider attitude as to be just as important as a potential employee's' skills and experience.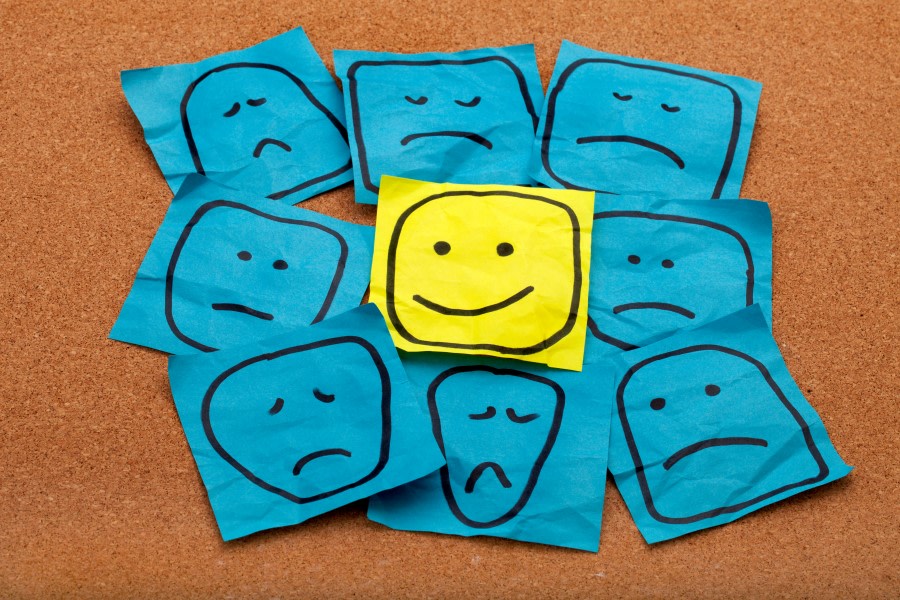 Why am I confident to say that? Despite of the skills and experience I put in my portfolio, many clients judge me by the cover letter I send upon application and how I was able to answer every question they asked. As clients read my cover letter and listening to my answers in interviews, they are reading my mind and getting ideas of who I really am.
The following questions are what most clients ask applicants and sometimes require them to include in their cover letter:
Why you consider yourself as a good fit for the position?
Can you work with minimal supervision?
Can you think ahead of the game?
What can you contribute to make this project successful?
And can you finish this task on or before the due date?
When you look closer, most of these questions are basically depend on an employee's attitude. If someone passes these first few questions, that would be the time that the employer will look into their portfolio and know more about the applicant's skills and experience.
Why is it important to have a great attitude above skills and experience?
A person with a good attitude has range of thoughts regarding their employment. They are constantly looking for better approaches to problem solving, and ways to enhance a workplace that will benefit everyone within a company.
Individuals with good attitudes get a kick out of watching the after effects of their performance. They will demonstrate a high level of pride in what they accomplished, or how they figured out how to improve the environment around them.
A great example of a company with great culture is Zappos.
Tony Hiesh, Zappos CEO firmly stands that he wouldn't hire stellar candidates if they didn't align with the company's culture, and he would fire those who don't fit in. This Inc. video can tell you more about Tony Hiesh vision about company culture. Zappos is very well known in giving great customer experience. Company culture is well observed by the employees and it makes a chain reaction, great attitude among employees' ended up working in a nice, peaceful environment and great relationship with their customers. No wonder why Zappos became one of the most successful businesses in the USA as it is being led by a man with a great attitude.
Many companies don't mind spending money to provide quality training for their employees, in fact they believe that having skilled workers is a great investment, but in the end, culture fit employees are their assets.
Attitude is a Key to Sealing Deals.
Great attitude plays a huge part in securing new client. If you are involved in the sales process, a positive attitude could be your greatest asset in leaving a very great first impression with your new potential clients. Great products and services are what will get people interesting in your business, but it's a positive attitude can determine whether customers will buy your product or not.
Having a positive attitude can allow you to form a bond with your audience which can prove to be especially critical in the business world. The last thing that people want to do is deal with a negative service provider, or someone that they don't get along with. Entering any conversations with a positive attitude shows that you are able to handle their business in a professional manner, as well as being approachable and easy to deal with on a regular basis which could be the difference between winning or losing a new contract.
First impressions last, and set the tone for how you will act throughout your relationship. Making a good and positive impression could be the difference between expanding your business or missing out on that next big deal, so invest everything you can on that very first meeting to make the best impression possible, so that customers will remember you.
A good attitude is not only about closing deals; it might also lead to you landing your next big career opportunity. Like we've said, first impressions last, and when hiring new employees, this can play a major factor and your behavior in an interview will set the tone for how you will be performing over the coming months or years. Being open to learning new skills or working to develop your company can be very attractive to a potential employer and can really give your career a big push forward.
You attitude can open many doors in your life for both your career and your personal life, so next time you are meeting with someone, think of how coming in with a positive frame of mind will affect your experience and how much more you can get out of your interactions.