When providing a professional service, clear and concise communication with prospects and existing clients is essential. Excellent communication skills are even crucial when dealing with internal staff. Otherwise, it is easy to misconstrue messages, which can lead to hurt feelings, bad decisions, frustration, and in some cases, loss of business.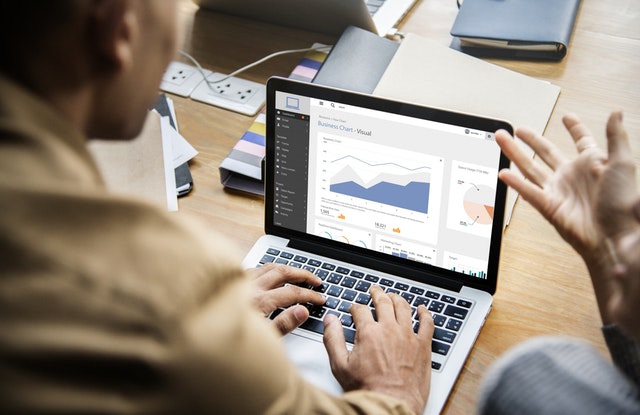 The fact is that some professionals speak their own language. For instance, doctors, airline pilots, IT developers, engineers, and accountants, among others, use a lot of terms that most people find hard to understand. However, as professionals that provide a service, they need strong oral and written communication skills.
Improving Communication Skills
Take accountants as a prime example. To them, the words they use make perfect sense, but to an outsider, especially someone with little to no mathematical or financial experience, their technical jargon can be confusing. If you are an accountant or have an accounting firm with a team of accountants, you have the opportunity to help with this situation.
Thanks to online training courses, you or your accountants can learn to communicate in a way that connects with people. As a result, your business will grow. In fact, your clients will gain new respect and confidence in your abilities. After all, if people cannot understand what someone says simply due to poor communication skills, it makes them feel uncomfortable and even wary.
By addressing your clients through excellent communication, they can follow along easier. The more they understand what you say, the more they feel confident in their decision to use your accounting service. As a busy industry, you have a lot of competition. Instead of giving clients to other firms, improve on your communication skills, and then enjoy the success that follows.
Remember, along with a unique language, accountants talk about numbers, equations, and calculations. The main reason that people use an accounting service is that they lack that particular skill. Your goal is to lay out an easy-to-follow plan so that your clientele can make well-informed decisions. However, they can only do that if they understand the words you speak or write.
Additional Reasons to Improve Communications
Effective Management – If you have a staff that you manage at your accounting firm, not only will good communication help them perform their jobs better, but they will also have greater respect for you. For your employees to work efficiently and effectively, they must understand your directions. With the proper online training courses, you will have no problem communicating with your internal staff. In no time, you will notice higher production, fewer errors, and overall streamlined operations.
Investors – If your firm has investors, they need to know how the business is doing from a financial standpoint. In addition to passing on oral information, you would prepare reports on a scheduled basis. Although investors have a better handle on the accounting language, they have no interest in listening to or reading jargon. Instead, they want information that they can digest easily. With online training, you will learn the best way to prepare income statements, cash flow statements, and other financial reports in a way that investors want.
Requirements – In addition to online training courses making it easier for you to communicate in a clear manner, they will help you follow mandated reporting to certain entities. For instance, the IRS or your bank may have set requirements. Instead of sending them a report only for them to return it because it was incorrect or hard to decipher, the courses will help you create reports right the first time. As you can imagine, that will eliminate a lot of frustration. It will also save a tremendous amount of time and even resources.
By taking courses prepared by industry leaders, you will learn about fonts and formatting. You will also gain insight into writing reports to ensure they meet tight deadlines. Some of the courses even cover the type of data you need to include as well as the proper way of creating backup documentation for optimal protection.
As an accountant or with a staff of accountants, a great deal of time involves working with financial data in the form of statements, receipts, and reports. To avoid miscommunicating vital information, whether it's oral or written, take advantage of online training courses. With this method of learning, you have the flexibility to complete the courses on a busy schedule.
Along with improving your accounting business by adopting new communication strategies and honing existing skills, you might consider additional courses for personal development. With online training, you can enjoy a flawlessly run firm. The trust your clients have in you will increase, leading to even more success.
Get ahead of your competition and improve on internal processes with online training courses geared toward accountants. One small investment of time will go a long way in growing your firm.