That's a wrap! The 2022 CIPD #FestivalofWork is now over - what an incredible event. Thank you to everyone who came to visit our booth, to our amazing speakers who shared a wealth of knowledge, and to the Go1 team for making it an event to remember!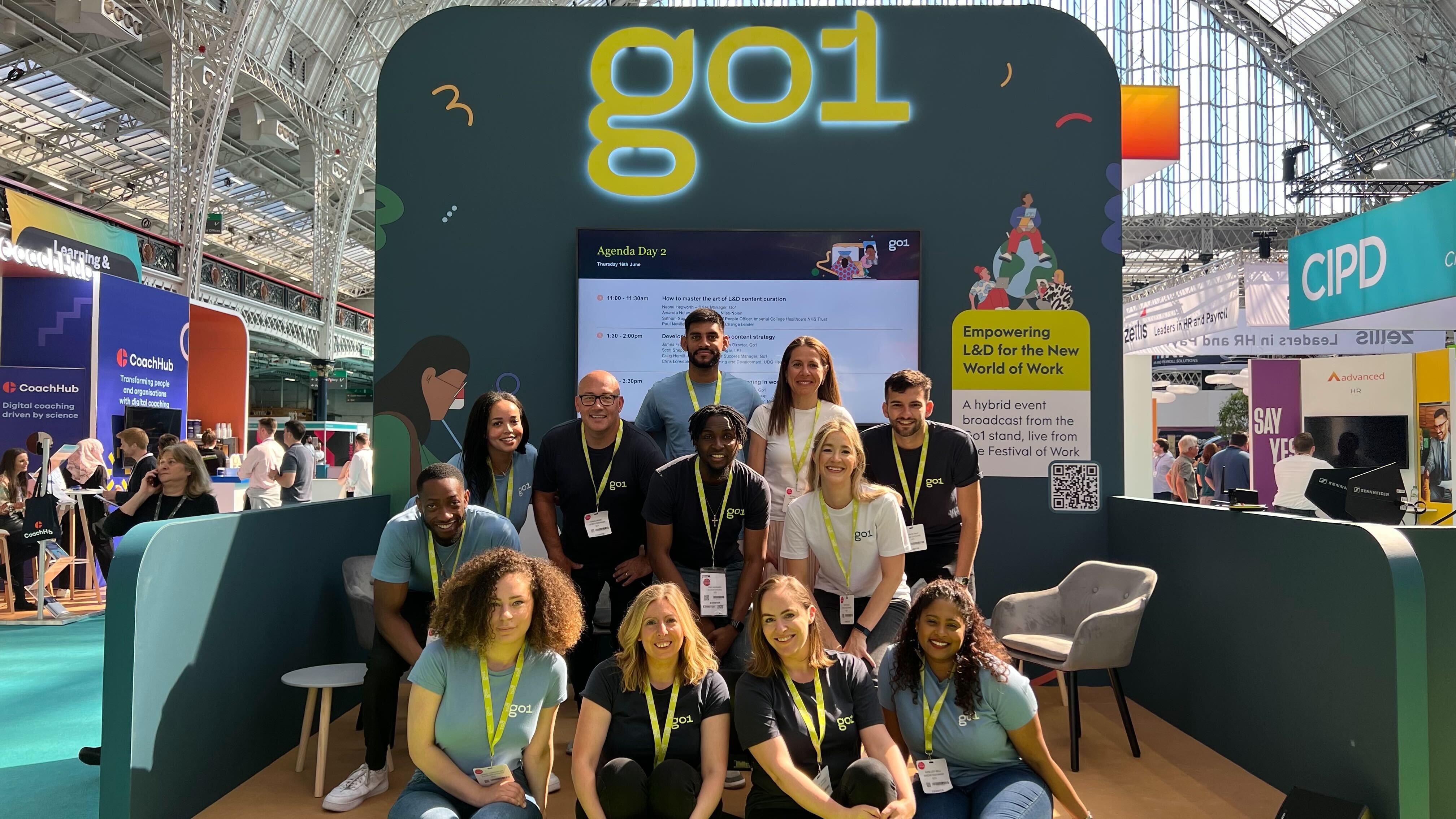 Transforming workplace learning - speaking sessions
On the 15th and 16th of June, we set out to help L&D teams prepare for the new world of work and digital transformation. Our lineup of speakers featured several specialists, including L&D analysts, researchers, and practitioners. Together we explored the new tools and methodologies transforming workplace learning today, as well as what's going to make an impact tomorrow.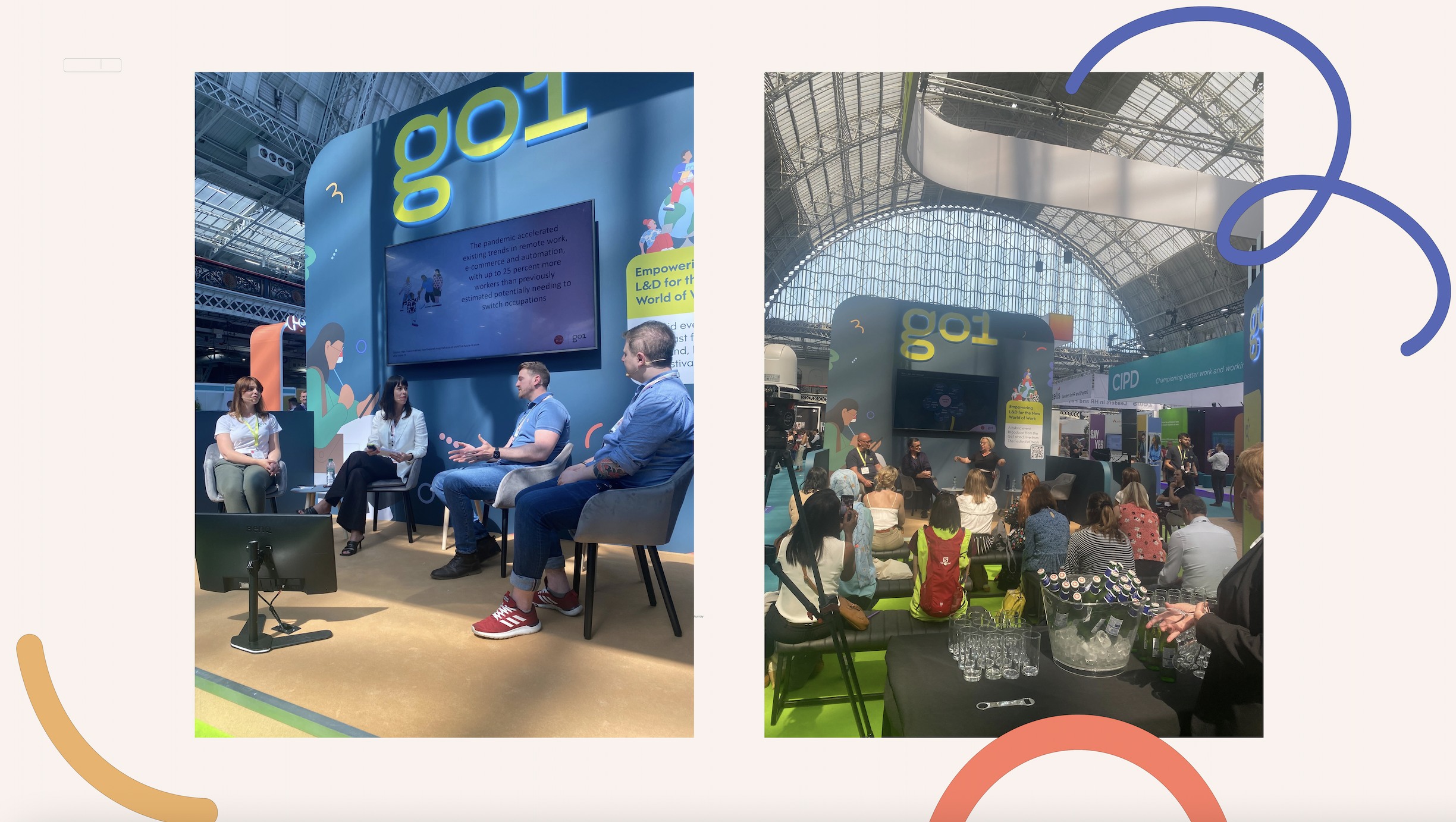 Throughout this event, our panellists explored three L&D pillars: 
Content strategy 
Content curation  
Community learning 
We've recorded the sessions so that you can learn more about each pillar at your own leisure. Check them out below! 
🎯 A solid content strategy is key.
In our day 1 session, David Perring, Director of Research at Fosway Group talked with Ollie Browning, VP of sales for EMEA, about the four ways to help organisations create world-class learning and content strategies.  
Developing a World-Class Content Strategy  
We continued the conversation on day 2 where James Frappell, Customer Success Director, Go1 moderated a panel including Chris Lonsdale, Head of L&D, UDG Healthcare Pic, Scott Sheppard, L&D Manager, LPI, and Craig Hamill, Senior Customer Success Manager, Go1 to examine insights from a joint research piece between Go1 and the Phosphate Group.  
🎯 Aligning the right content to your strategy through content curation - finding the right resources at scale across hundreds of topics will fill knowledge gaps and right-skill your people.
Kelly Jenkins, Sales Development Manager at Go1, Amanda Nolen, Co-Founder of Niles-Nolen, Sebastian Tindall, Director or L&D Operations with Vitality and Josh Novelle, Director of Digital Learning Solutions with Warner Music Group, gathered to discuss the why behind curation and effectiveness of right-skilling.  
How to master the art of L&D content curation - session 2 
Hear from panellists Naomi Hepworth, Sales Manager at Go1, Amanda Nolen, Co-Founder of Niles-Nolen, Satnam Sagoo, Associate Chief People Officer at Imperial College Healthcare NHS Trust, and Paul Neville Freelance Positive Change Leader, on utilising L&D to upskill and retain existing talent in the post-pandemic world. 
🎯 Inspire community learning. By creating environments that encourage learning within your organisation, L&D can empower their people to flourish and develop. 
James Frappell, Customer Success Director at Go1 invited Andy Stopps from Lohnmann & Rauscher and Laura Overton from Emerging Stronger to discuss how managers can facilitate learning within their team.  
Smarter ways for cultivating learning in workplace communities 
Craig Hamill, Senior Customer Success Manager, Go1 moderated a panel between Laura Overton, Co-Founder, Emerging Stronger and Malcom Taylor, Senior People Development Manager, Met Office to discuss the importance of workplace communities and ways to cultivate learning in these spaces where natural collaboration is already in place.  
Lots to catch up on but there you have it. We're so grateful to all of our speakers, who shared their insights and expertise with us at the Festival of Work. We couldn't have done it without you! 
We also want to thank everyone who joined us in person or remotely for our sessions on the latest topics and trends in L&D.
We'd love to keep the conversation going — make sure to check out our upcoming events here.  
Lastly, the Go1 stand 🤩
We couldn't be happier with how our stand turned out. It was such a fun and collaborative environment to interact with everyone - definitely a highlight for us!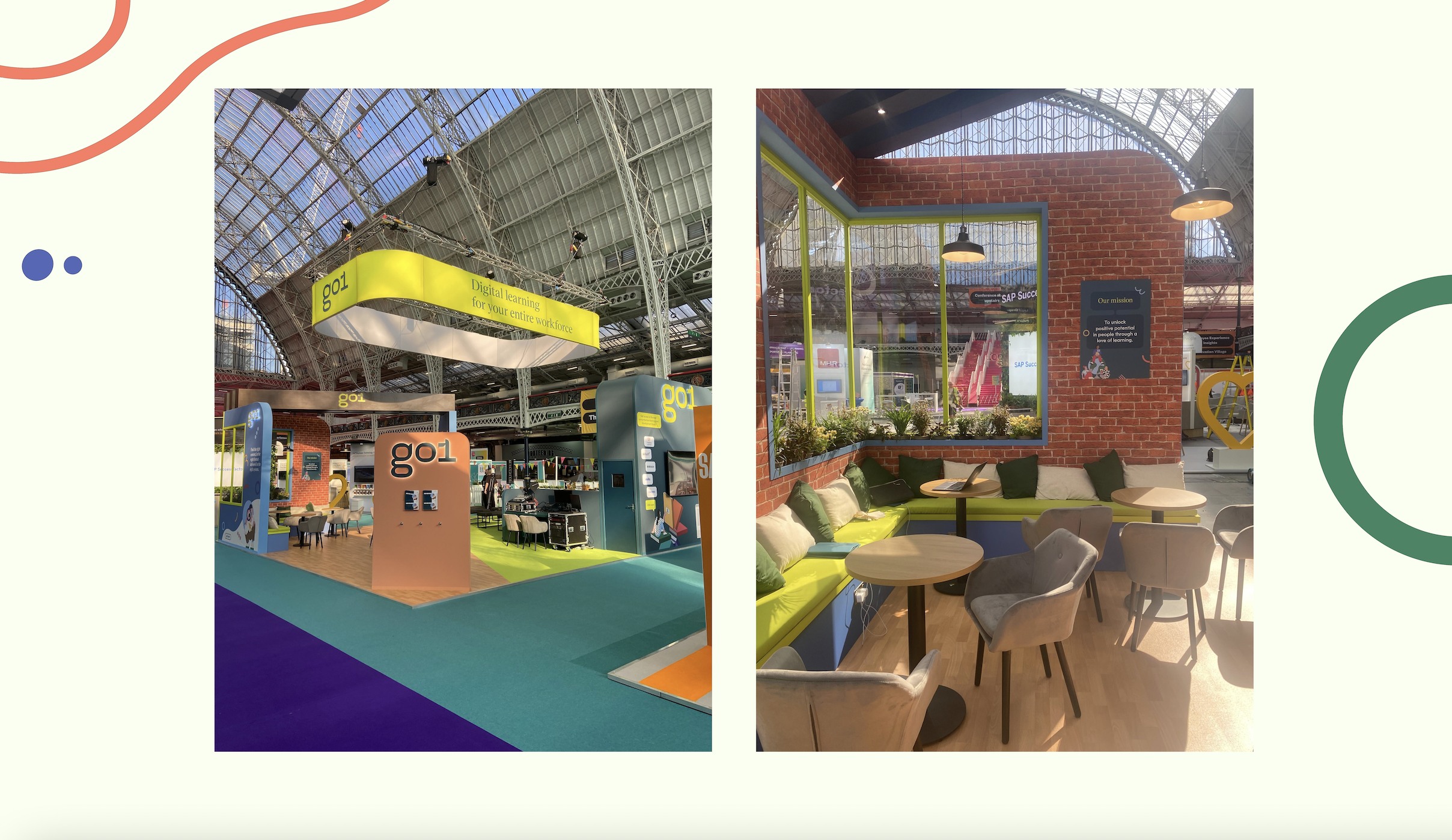 See you next year Festival of Work 👋
For more insights, be sure to subscribe to the Go1 newsletter and stay on top of all the latest L&D trends. 
You can also book a demo today to discover how Go1 can help with your team's learning needs.