Power your platform with the Go1 Content Hub
Simplify online learning with Go1. With one log-in, your customers access the largest eLearning library in the world, the Go1 Content Hub. With learning from top-tier providers around the world, there is something for everyone.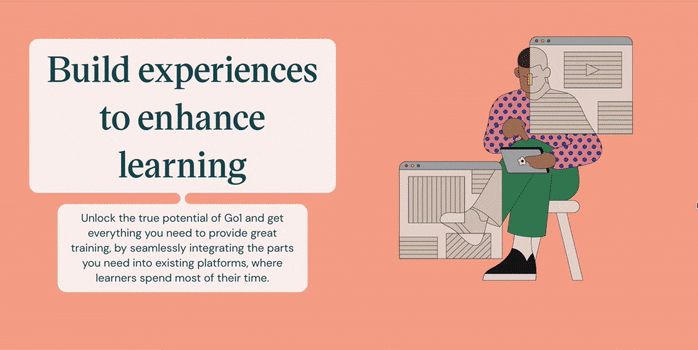 Integration options for any platform
Use our integration tools so your customers can access the breadth of learning in the Go1 Content Hub. For a simple experience use your own SCORM player, or embed the Go1 player to deliver learning with ease. Reduce the cost of integration by using our simple, embeddable web components.
Access the world's largest eLearning library
Give your customers simple access to almost any topic imaginable, from compliance to professional and personal skills development, sourced from top-tier training providers. Upgrade your customers to a full Premium subscription and benefit from revenue share.
Scalable and supported
Access 24/7 product and technical support from the Go1 team on an ongoing basis. During implementation, access solution design support with our dedicated project team, where required.
Let's get started!
Read our Partner agreement here, and get in touch below to speak with a Go1 Partner Manager.
Go1 helps expand your reach. Get in touch to learn more about the Go1 Partner program and how to get involved.
© Copyright 2021 · All Rights Reserved