Extend your product suite
As part of your HRIS offering, add the world's largest eLearning library, the Go1 Content Hub. Include our intuitive, SCORM-compatible Go1 Platform to provide your customers with a complete solution.
Simple and quick to set up
Add your brand to the Go1 Platform and you're all set! Upload customers into your new learning solution, all with minimal effort and maintenance.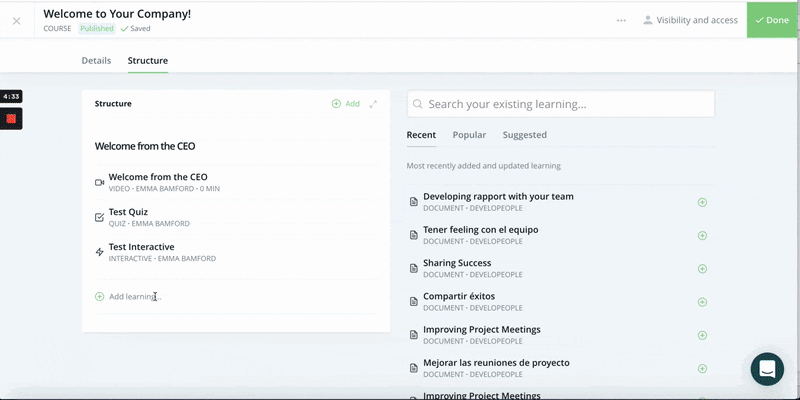 Provide an intuitive experience
Empower your customers with our SCORM-compatible LMS, the Go1 Platform. It includes authoring tools to create, manage, assign and track learning across organizations.
All training needs are covered
Give your customers access to our vast eLearning library, the Go1 Content Hub. Upgrade your customers to a full Premium subscription and benefit from revenue share.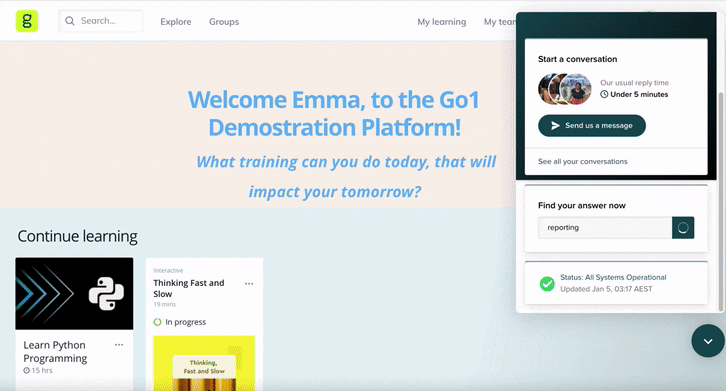 Fully supported
You and your customers will have 24/7 access to our Support team for all Platform, content, and technical support.
Let's get started!
Read our Partner agreement here, and get in touch below to speak with a Go1 Partner Manager.
Go1 helps expand your reach. Get in touch to learn more about the Go1 Partner program and how to get involved.
© Copyright 2021 · All Rights Reserved