Despite L&D professionals often feeling like this serious issue is beyond their sphere of influence, we've found that learning is the tool that makes the most impact on this issue. Learning is the key lever in long-term change and the driving force behind systemic cultural shifts that make workplaces able to be truly effective. 
We asked Jacque and her team for her shortlist of the key areas that L&D can make direct change happen.
They recommend:
rolling out learning to every employee about what domestic and family violence is and how to recognise signs, respond and refer people to help
supporting employees with key policies and procedures
providing leaders and managers with their own training so that they are ready to refer people to help at work and support staff who need it
developing broader learning programs made up of short, effective eLearning on topics like gender, leadership and unconscious bias so that deeper cultural change can occur.
The takeaway message…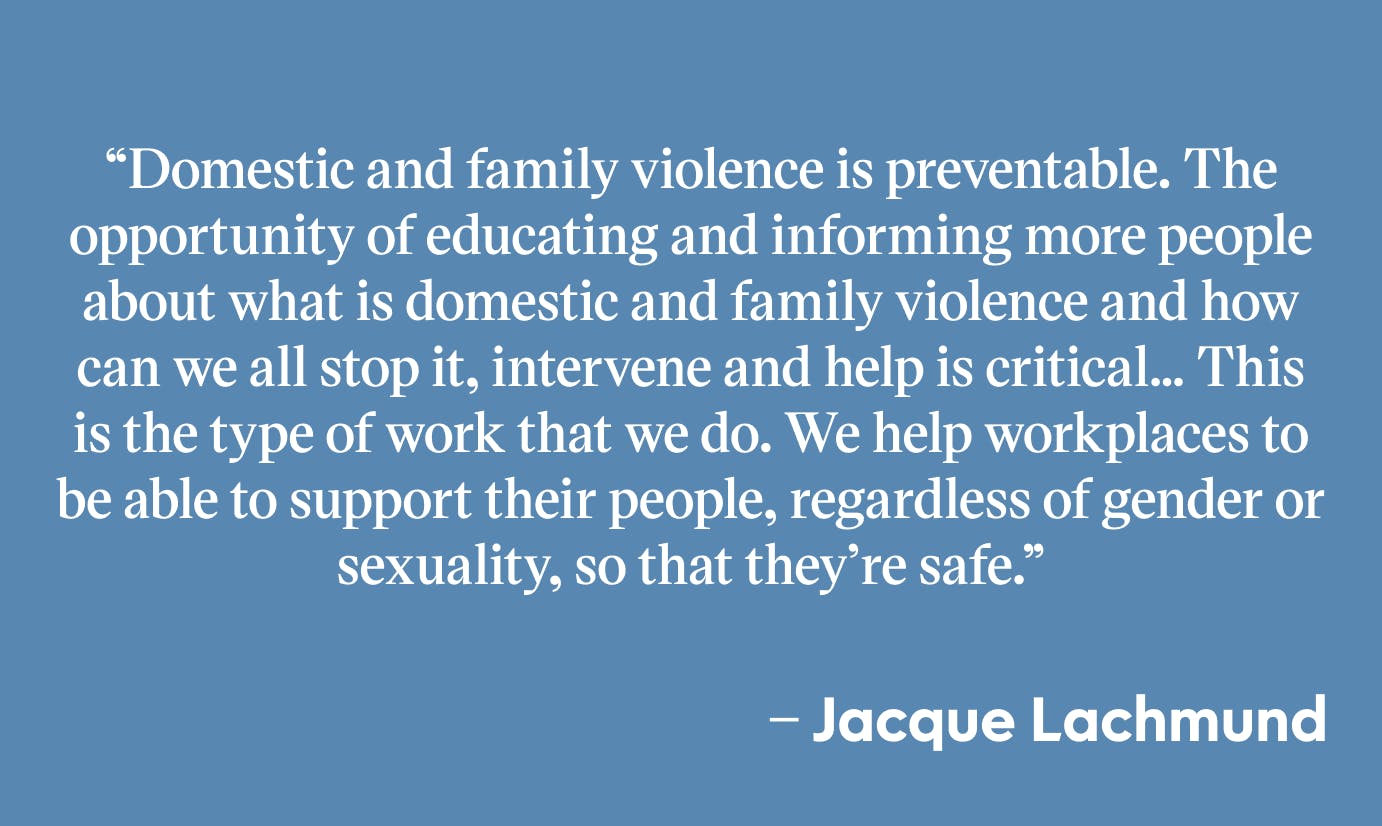 What are the barriers for L&D in this area?
Through Go1's partnership with ACEOC, we've faced all kinds of social, cultural and technical barriers in making change happen on a large scale. We've delivered eLearning across 47 different LMS and LXP systems, dealt with countless security settings and certification requirements, and coordinated this with a face-to-face training program for key leaders and change makers. While this is sometimes challenging, we've built systems to deal with this and can quickly and easily roll out our programs together.
However, it's the cultural barriers that we've found the most confronting. Many L&D professionals feel unsure of where to start, especially when their workplace or industry is male dominated, such as construction or mining. L&D professionals can feel hesitant to engage with a topic like this, for fear of confronting a large portion of their workplace. They also often feel overwhelmed trying to keep up with compliance requirements, instead of feeling like they can also include an issue like domestic violence in their focus.  
What do great L&D programs look like?