May 13th Go1 Premium Playlist!
Check out Go1's updates on all new content provider launches and new content added from some of our existing providers!
Read on, to find out about:
New providers available for our global customers
New content from existing providers

NEW: Global Premium Providers
Meet Blockchain Collective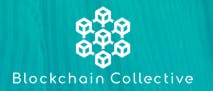 Blockchain Collective are a leading blockchain education body, providing courses through Go1 to support the growing demand for qualified and skilled people in the application of blockchain. Blockchain Collective was the producer of the first ever Diploma on Blockchain course!
Blockchain is a hot topic in a number of industries, and one of the most talked about technologies of the past 2-3 years, and training for it is available in Go1 Premium. Go1 offers a non-accredited version of their courses in Go1 Premium, so learners will learn all about the fundamental and foundational skills required to implement blockchain within an organisation.
Blockchain Collective top courses:
You can choose from 13 Blockchain courses:
Blockchain Fundamentals Accounting Stream - BLKEBF-A01
This course teaches a fundamental understanding of Blockchain technologies, and is designed to help you develop the ability to explain blockchain terminology, how blockchains work in practice, and the technical and non-technical limitations of blockchain.
The course has been contextualized for individuals who are interested in the impacts of Blockchain Technologies in the Accounting and Auditing sectors.
Also check out:
Course: Develop operating frameworks for a blockchain network
Course: Blockchain Foundations, Innovative frameworks and Peer-to-Peer Consensis
Video - The Internet of Things (IoT)

Go1 welcomes ENI Digital Learning