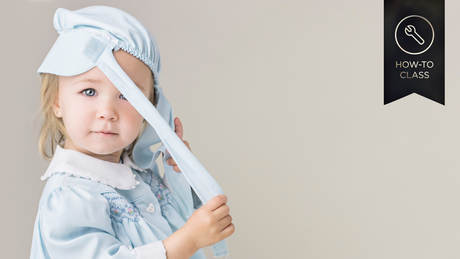 Course
Apple iPhone Newborn Photography Tips
CreativeLive
Updated Mar 15, 2019



Learn how to capture charming, gorgeous, and emotional images of babies with the phone you have nearby in Apple iPhone Newborn Photography Tips with Julia Kelleher.

In this beginner-friendly class, Julia will help you understand how light behaves and how take advantage of it when composing a shot. You'll learn about the hidden options in your Apple® iPhone® camera and how make adjustments to get great images.

Julia will also share her foolproof communication techniques for getting sweet expressions and natural poses. She'll also open up some of her favorite apps and teach you the ins and outs of enhancing your images and sharing with loved ones.

Your baby's first year is full of moments you'll want to capture and keep forever. Join Julia Kelleher for Apple iPhone Newborn Photography Tips and learn get the most out of the camera you always have at hand.

;