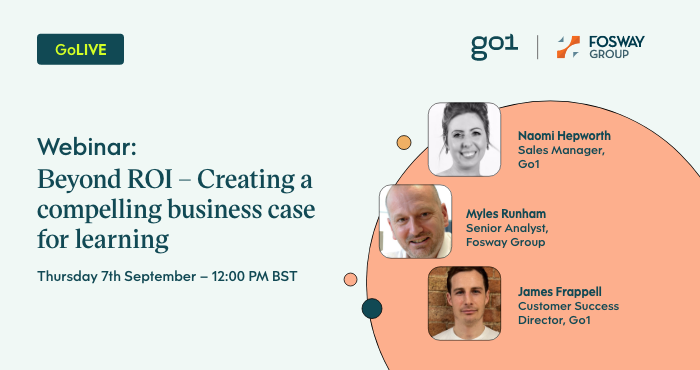 In a world of economic uncertainty and technological advances, businesses closely examined the value of their learning teams and resources like never before.
As an L&D leader, you likely felt the pressure to demonstrate your team's worth and provide concrete evidence of the effectiveness of learning programs. The great news is, Go1 recently hosted an illuminating webinar that helped you achieve just that!
Joining our webinar on September 7th at 12:00 pm BST, you had the opportunity to:
Discover the comprehensive value of learning
Learn how to effectively engage with stakeholders to align learning with business priorities
Explore how learning innovation accelerated efficiency, effectiveness, and overall value
Understand why agility is crucial for success in the ever-evolving business landscape
Realize why building a robust business case for learning is more vital than ever before
This incredible webinar was hosted by industry experts, including Tim Teal, Senior Account Executive at Go1, Luke Barnes, Director of Partner Success at Go1, and Myles Runham, Senior Analyst at Fosway Group.
If you missed this insightful conversation, don't worry! Catch up on the recording below: