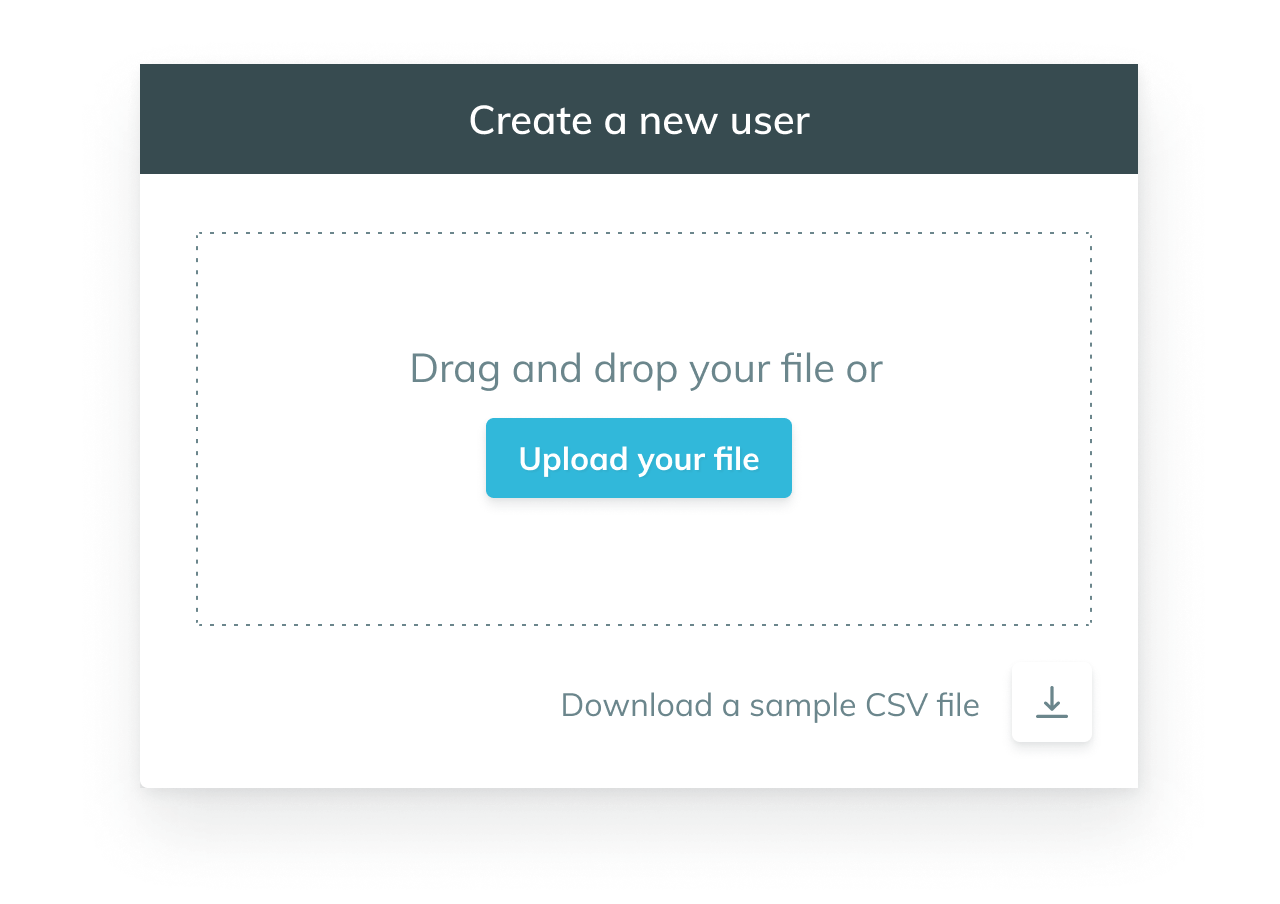 Making management of new hires easy
One single file upload creates a new user on the platform. A new user created then puts the GO1 onboarding process into motion, generating a personal learner profile and log in details. Use the streamlined actions to assign new staff organisational onboarding content or add the user to a specific onboarding group with content already assigned. Learners will be notified that they are now activated on the platform and can log in immediately.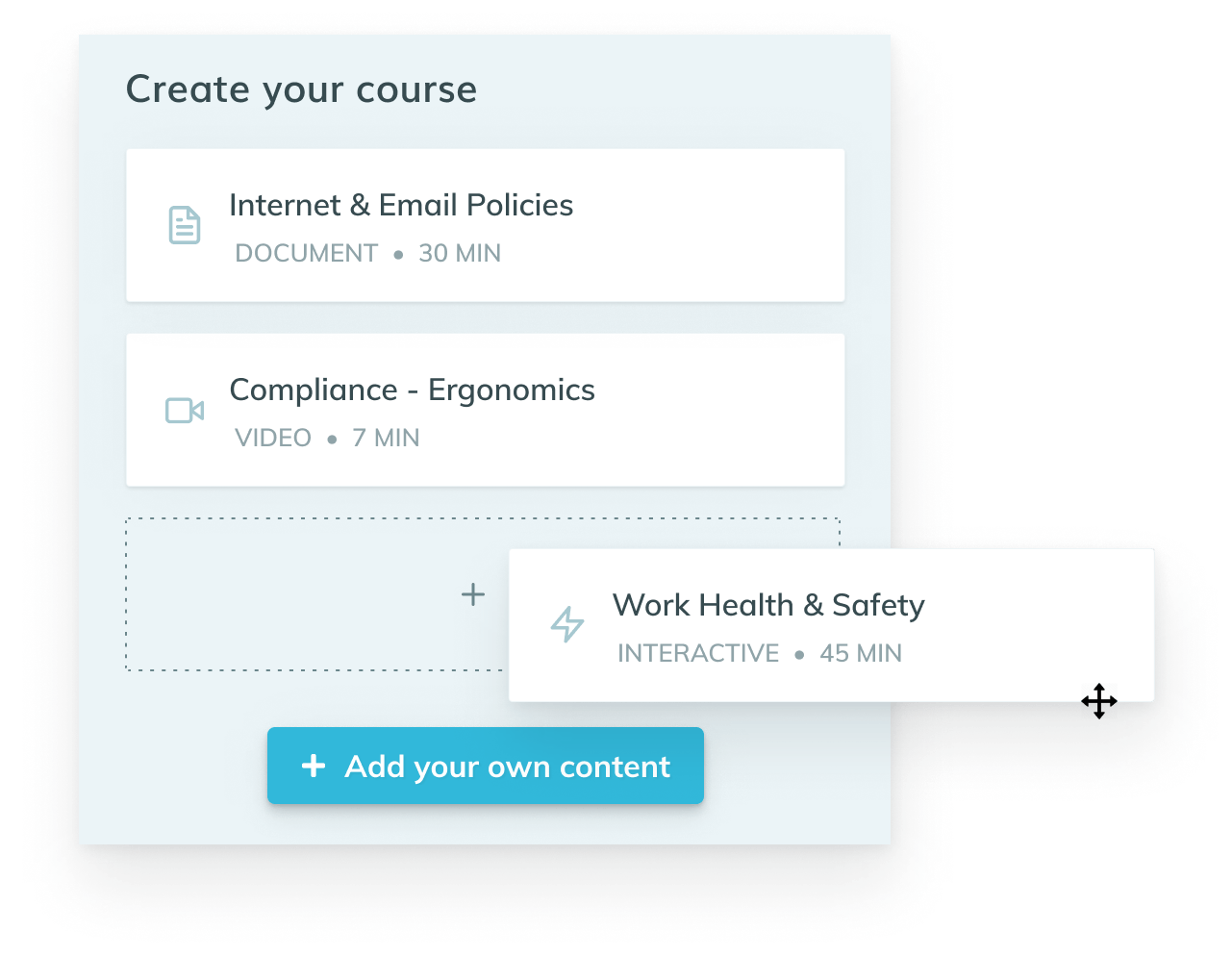 Create the right content
The best onboarding content is that which is tailored to its audience. Use the course creation features to customise and combine Premium content with original resources relevant to your business, to maximise the value in your content. This is made easy by the re-use functionality for content items, so you can develop onboarding courses that account for regional or departmental differences.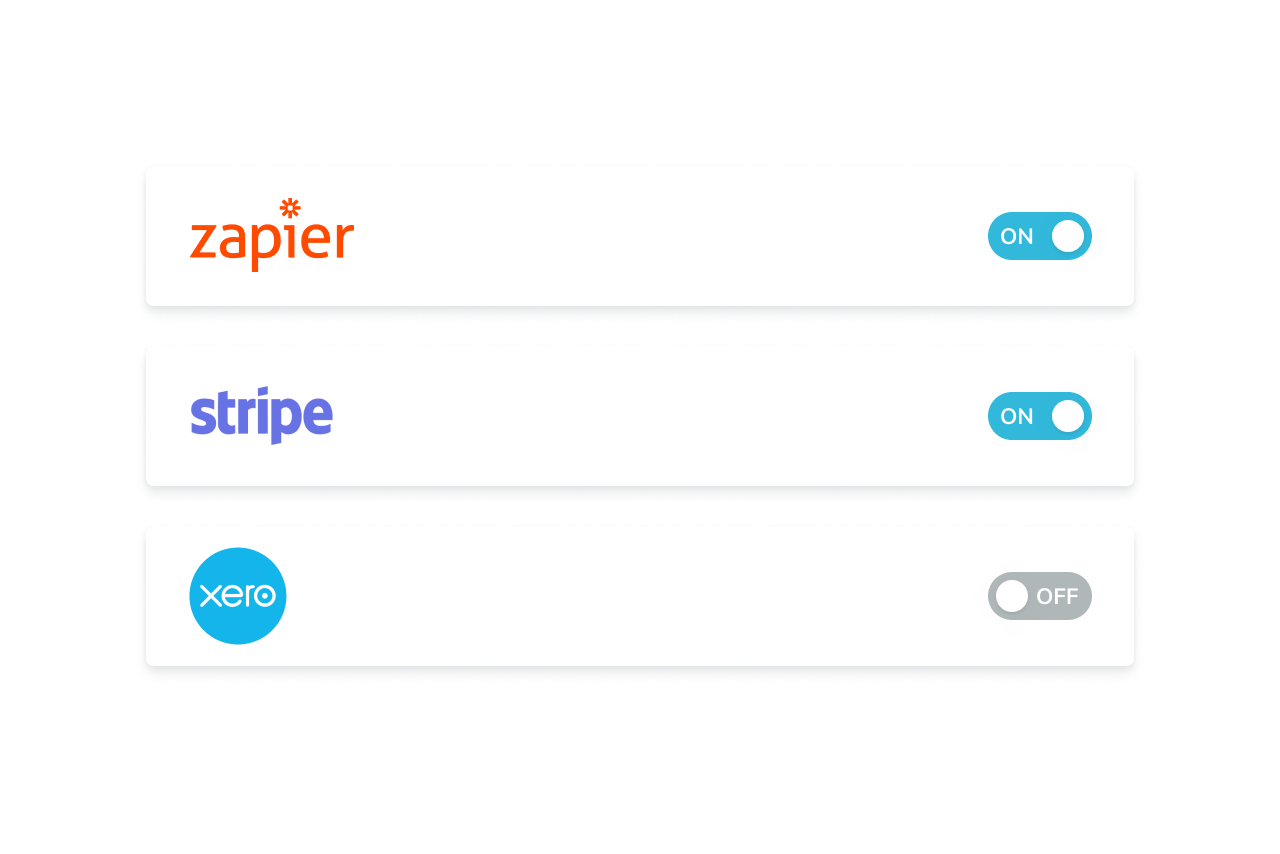 End-to-end integrations
Connecting your HRIS to GO1 makes it easy for you to have one record of your users training. GO1 integrates with all of your favourite products to save you time and allow you to easily manage your data. Make GO1 as efficient as possible by seamlessly onboarding new hires via third-party automation services and/or data feeds.
Features to help you learn
We are here to help simplify the way that you learn

Full access to thousands of courses
Save time, upskill teams and reduce risk with instant access to thousands of off-the-shelf training courses for your teams.

Off-the-shelf compliance training
Reduce risk with up-to-date compliance training courses developed and delivered by compliance training experts.

Comprehensive professional development
Access comprehensive professional development covering areas of leadership, HR, communications, customer service, IT training and sales skills.

Sophisticated reporting
Track training on key areas such as compliance, onboarding and professional development with a range of highly configurable reports.

Build your own courses
Our easy-to-use course creation tools make compiling your own custom training content quick and easy for all users.

24-hour support
Get the help that you need when you need it with our friendly customer support team available via our live help service.
Case Study
Thrifty
"We definitely see the GO1 platform as a significant positive contributor to achieve our organisational goals for FY18 and beyond, particularly in meeting our employee engagement, employee retention and leadership targets."

Greg Flood
National Learning and Development Manager, Thrifty
Start your free Premium trial
Try GO1 Premium free for 14 days. Easy signup, no commitment and, most importantly, instant access to thousands of courses.