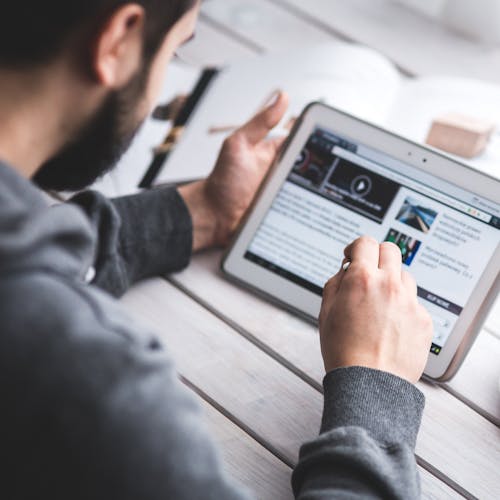 Take your informal learning to the next level with Go1 Me
Shine a light on informal learning to support your training initiatives thanks to Go1 Me.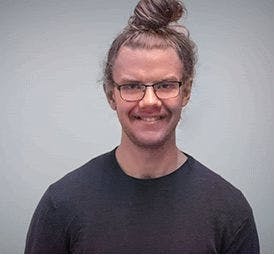 Dom Murray, Content Writer
Shine a light on informal learning to support your training initiatives thanks to Go1 Me. 
2020 has been a rough year. It's time to put me first. Go1 Me, that is. 
We are thrilled to introduce Go1 Me, a browser extension that helps learners discover, complete, like, and save their favorite resources from around the internet. This learning is then recorded against your Go1 user account to create a smarter, more personalized experience. 
Go1 Me is an effective tool to help teams manage and quantify their organic, informal learning. Thanks to Go1 Me, learning is no longer just the domain of traditional methods such as classroom, face to face, and eLearning, which have typically been easier to measure. 
With Go1 Me, you can easily keep track of articles you've read, save articles for later, or like articles to receive personalized learning recommendations. Managers and team leaders can even get smart insights into what others are learning and see what's trending in your team.
Benefits for my team 
These days, informal learning is all the rage. And with good reason. Research shows that up to 80% of an individual's lifetime learning is informal. Surprisingly, traditional, formal learning accounts for just 20% of your lifetime learning. At an organizational level, this presents a huge opportunity. However, an inadequate capacity to capture, measure, and utilize this informal learning has often presented challenges. Go1 Me helps teams address this head-on. 
By capturing any informal learning that takes place, Go1 Me ensures organizations have the data they need for a holistic view that reflects the breadth and evolution of employees' learning, knowledge, and areas of interest.
Put simply, as more people in your organization use Go1 Me, more informal learning will be captured, meaning you will get greater insight into the topics your learners are engaging with outside of formalized learning programs. This behavioral data can then be used to generate insights for your organization or inform strategic initiatives such as development planning. 
For a more in-depth analysis of the benefits of informal learning, be sure to check out our articles on capturing informal learning in the workplace and why you need to be talking about informal learning.
Benefits for me
On an individual level, the benefits of Go1 Me are short, sweet, and simple. In a sentence, Go1 Me allows you to quickly and efficiently learn more about your areas of interest, while also gaining insight into your peer group's learning trends and expanding your knowledge with personalized recommendations. 
Picture it: you come across a great article, and think to yourself 'I have to know more.' Unfortunately, you're busy, so you decide to set the article aside for later. When the time comes, you find you've accidentally closed the tab, so you go trawling back through your history and Googling half-remembered excerpts to try to rediscover the article. We've all been there. 
Go1 Me saves time and hassle, allowing users to easily save resources to access later or spread the love by sharing articles with fellow learners. 
And that's only the tip of the iceberg, as the best of Go1 Me is yet to come…
Coming soon: the power of AI
As we continue to improve and fine-tune Go1 Me, a host of exciting updates are just around the corner. 
Specifically, AI-driven content recommendations will go to the next level. With the help of AI, Go1 Me will deliver far more personalized content recommendations based on articles you have previously read and liked. 
Plus, when registering for Go1 Me, you will be prompted to provide more information about your areas of interest for enhanced content recommendations. This information can be added at any time, not just during set up, meaning that recommendations can grow over time with your interests! 
Improved AI will also mean greater control over the content you see and don't see. We'll make it easier to flag and report offensive or outdated content to have it removed. Go1 Me's AI technology will learn from this data to reduce the likelihood of any similar content being recommended in the future. 
We also plan to consolidate the Go1 Platform and the Go1 Me experience, seamlessly blending the worlds of formal and informal learning in one convenient location.
Finally, Go1 Me will use AI to foster engaged learning communities. To achieve this, an improved Insights area will offer 'top learners' by topics, while further down the track, you will be able to see and follow other learners through their profiles. Simultaneously, you will also have access to insights about learning at your organization, presented intuitively.
Getting started 
If you haven't already, getting started with Go1 Me is easy. You can either go directly to https://www.go1.com/me and enter your existing Go1 account credentials, or go to your organization's Go1 Platform and log in with your credentials. 
If you choose the second option, head to the top navigation bar, click on your icon, then click on Go1 Me. From here, you will be directed to Go1 Me, where you can browse learning recommendations and download the browser extension.
If you don't currently have a Go1 Platform, you can still enjoy the benefits of Go1 Me. Simply direct your learners to https://www.go1.com/me to create an individual account. Please note, if using this option, you will not receive organization-specific trends and insights. 
For a full walk-through of how to use Go1 Me, check out Discovering learning through Go1 Me.
For more insights, be sure to subscribe to the Go1 newsletter to stay on top of all the latest L&D trends. Or, you can book a demo today to find out how Go1 can help with your team's learning needs.
Go1 helps millions of people in thousands of organizations engage in learning that is relevant, effective and inspiring.
Latest stories and insights
© Copyright 2022 · All Rights Reserved