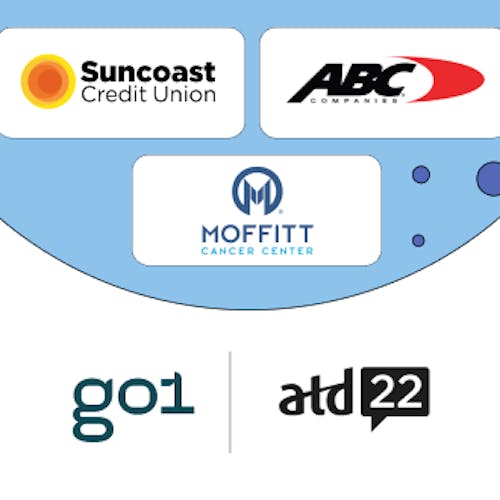 ATD 2022 International Conference
Sun 15th - Wed 18th May, 2022
Orange County Convention Center, Orlando FL
Come together with your peers from around the L&D industry for learning, networking, growing in your profession, and enjoying each other's company again. We are committed to providing an environment that follows recommendations for health protocols, allowing participants to focus on getting the most out of their ATD experience. We invite you to experience everything ATD22 has to offer.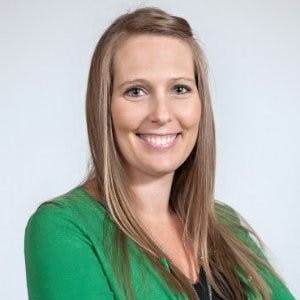 Kristen Jetter, Marketing
At ATD 2022 International Conference & EXPO, we are ready to showcase another conference to bring together attendees from around the world to collaborate, network, and learn together—both in person and virtually. Discover new perspectives on developing talent, maximize potential, and create strategic transformations for your organizations and your learners. 
Go1 will be at the ATD 2022 Conference on May 15 – 18, 2022. Be sure to visit us at Booth #201 to chat with the team about the best practices, newest technologies, and the most innovative ideas in eLearning today. 
We will also be hosting a customer demo panel with David Martinez from Sun Coast Credit Union, Karla Rainer from ABC Companies and Stacey Johnson from Moffitt Cancer Center on Monday, May 16 at 12:15pm to discuss how they use Go1's Content Library. From quick launch times, to developing various training pathways, they use the all-in-one content subscription to overcome business challenges. Learn from these live testimonials how they use Go1 to improve their jobs, employees, and companies. 
Go1 helps millions of people in thousands of organizations engage in learning that is relevant, effective and inspiring.
Latest stories and insights
© Copyright 2022 · All Rights Reserved