Single sign on (SSO)
GO1 supports several common Single sign on (SSO) standards. Follow the steps below to enable SSO for a portal, so that it can be used to authenticate users when accessing GO1 or content directly from the partner application.
Step 1
Access the Integrations page by clicking the 'user' icon in the top right, then integrations.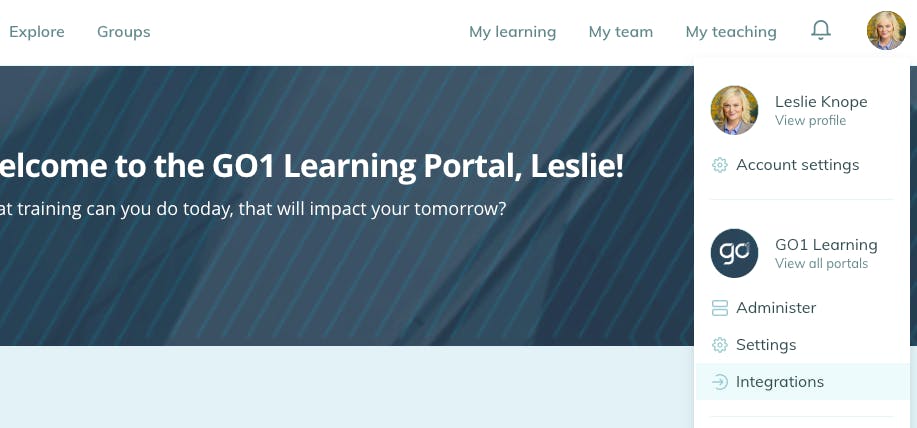 Step 2
Select Single Sign-on and check the 'Enable Single sign-on' box.
Step 4
Complete the mandatory fields (Login URL, X.509 Certificate) with the information provided from your Identity Provider setup and click 'Submit' to create a connection.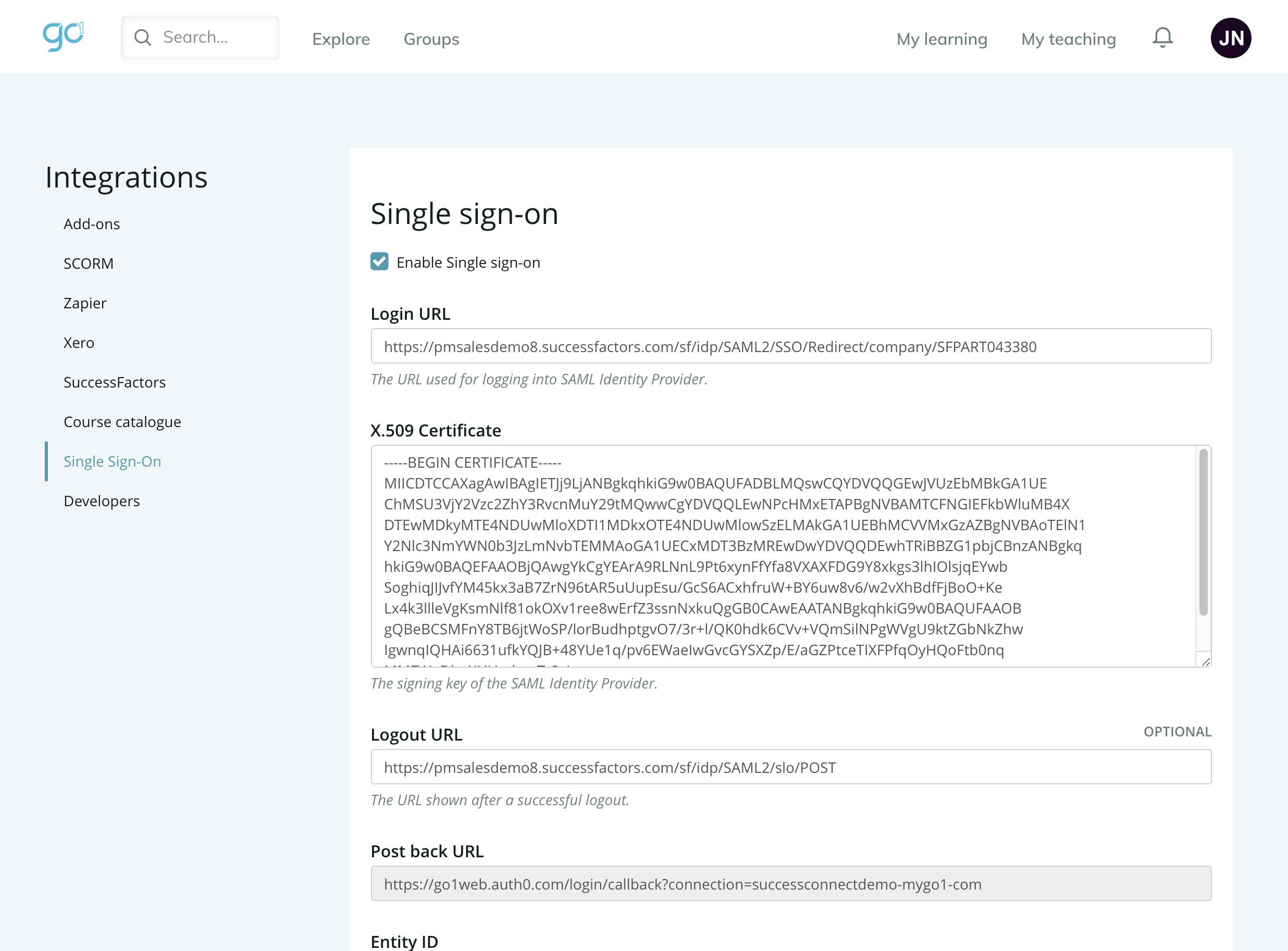 The 'Allow login with username & password' setting will prevent the portal login page from making automatic SSO requests.
For IDP-initiated SSO, an admin can download the SAML metadata for their portal using the 'Download metadata file' link.