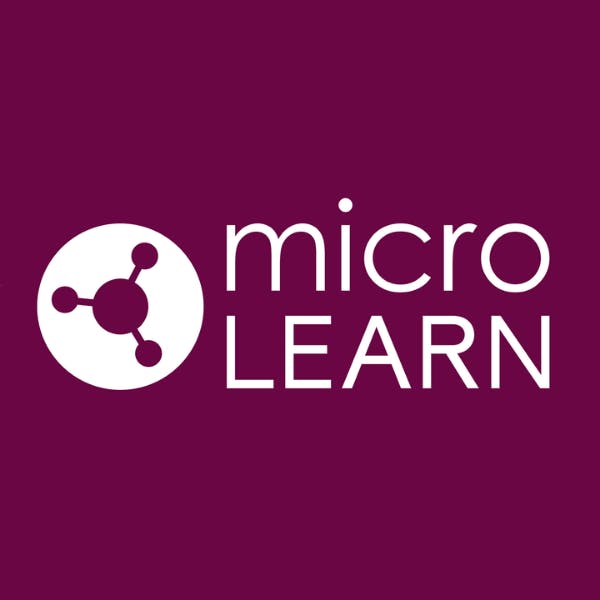 MicroLearn
APAC ・ EMEA ・ North America
Accounting and Finance, Data & Analytics, Data Compliance, Devops, Networking and Security, Digital Marketing, Financial Compliance, General Management, General Personal Development, Health and Safety, Health and Well-being, HR Compliance, Human Resources, Industrial Skills, Language and Literature, Leadership, Legal, Marketing, People and Communication Skills, Project Management, Sales and Customer Service, Time Management, Writing and Publishing
MicroLearn is a UK-based training provider who create soft skills and professional development microlearning videos. All MicroLearn courses are designed to take 10 minutes or less, making them great for learners crunched for time or in need of quick refresher training.
While their content is relevant for a global audience, it is particularly well-suited for learners in the UK looking for familiar accents and references to UK-specific legislation. Through Go1, you can now access more than 250 of Microlearn's short video courses.
Go1 helps millions of people in thousands of organizations engage in learning that is relevant, effective and inspiring.
© Copyright 2022 · All Rights Reserved