At Thrifty, Australia's best-known rental car company, people are valued as key assets, with dedicated employees and experienced franchise operators driving the success of the Thrifty brand.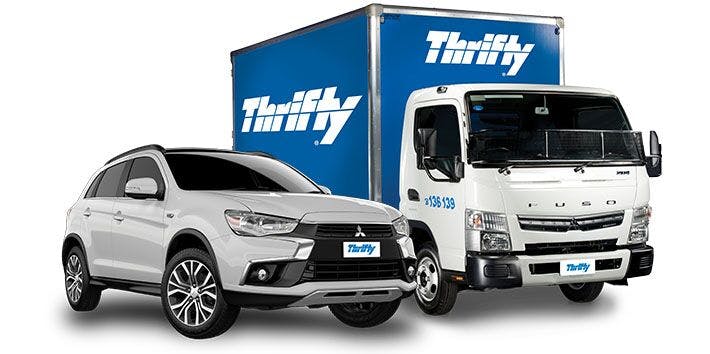 It's no surprise, then, that the company is passionate about employee learning and development. Thrifty knows that in such a competitive industry, it's important to keep a strong focus on delivering exceptional customer service, backed by strong product knowledge.
The best way to do this is to make sure employees have access to ongoing training opportunities, to equip them with the most up-to-date knowledge and the skills they need to succeed.
Thrifty are committed to providing their employees with ongoing training for personal and professional growth. Recently, the company partnered with GO1 to improve and simplify the way training is managed across the organisation.
The Company
Thrifty's vision is to be the best car rental company in Australia, offering their customers the 'best' service, the 'best' rates and the 'best' experience. The company is passionate about delivering value, and wants their service to be great, not just good.
Thrifty customers can take comfort in knowing they are dealing with one of Australia's most trusted and reliable brands – so it's important that Thrifty employees are able to uphold this high level of customer service and in-depth knowledge.
The Challenge
Before partnering with GO1, Thrifty's approach to professional development consisted mainly of face-to-face programs, determined through the development of IDPs as part of performance management program.
The company had limited exposure using an eLearning solution for their training, apart from compliance based training, and so partnering with GO1 presented an exciting opportunity to take employee learning to the next level.
The Solution
After selecting the GO1 as a professional development, Thrifty adopted a staged implementation strategy to introduce the GO1 platform to staff.
This staged implementation was key to the success of Thrifty's rollout, which may be useful for other companies to adopt.
Thrifty liaised with GO1 to select key modules relevant to the organisational needs of their people. These modules were then released to senior leaders and line managers, in an effort to assess suitability, whilst at the same time securing their interest and support for the platform. The modules were then released to the wider frontline population.
As Thrifty's National Learning and Development Manager Greg Flood says, he would "definitely recommend a similar staged approach to gaining organisational commitment and establishing the leadership support required for any such platform to be successful."
The Results
Prior to engaging with GO1, Thrifty's frontline had very little exposure to this type of online training.
"We use the GO1 modules mainly for our frontline development. These modules are particularly useful for our newly appointed frontline managers and provide them with a solid foundational awareness of key leadership and customer service concepts," says Greg.
"We have had really positive feedback about the modules and our people have really embraced a 'just-in-time' approach to self-development."
Speaking on the decision to select GO1, Greg believes the platform is really helping Thrifty to achieve long-term learning goals.
"We definitely see the GO1 platform as a significant positive contributor to achieve our organisational goals for FY18 and beyond, particularly in meeting our employee engagement, employee retention and leadership targets," he says.
"In addition to providing our people with the opportunity to learn and enhance their own understanding of key workplace competencies, to help them further develop their potential."
The Future
Since implementing GO1, Thrifty has also seen positive behavioural changes across the company culture.
"We have certainly noticed our people taking a more proactive approach to self-develop. We have also had key leaders within the business integrate the GO1 modules into a structured professional development strategy for their people.
An example of this is our Victorian based Leadership team driving a Monthly module focus, setting key completion targets, prompting the modules during branch visits and meetings and following up and reflecting on their team members significant learnings post completions," Greg says.
We look forward to hearing more positive results from Thrifty as their learning and development program continues to expand. 

Join our community!
Get top insights and news from our experts sent straight to your inbox. Never skip a beat!