Case Study: Interaction Training
At GO1, we strive to bring you content from the best training providers around the world.
Interaction Training is one of our valued content partners helping us achieve this goal, allowing us to bring exceptionally high-quality online training courses to our customers.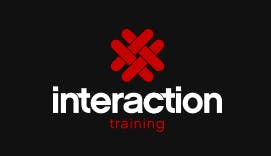 Through this partnership, we are thrilled to have more than 80 of Interaction Training's courses available through GO1 Premium for Australian users, covering a range of business, compliance and professional development topics.
We recently talked to Ian Smith, Managing Director of Interaction Training, about his decision to join GO1 as a content partner and the experience so far.
The company 
Interaction Training is an Australian-based provider at the forefront of the self-paced learning industry. Since helping pioneer computer-based training more than 30 years ago, Interaction Training has been committed to adopting the latest technologies that have the capability of accelerating the effectiveness of corporate learning. 
The company has also developed a series of very effective online courses, many designed to target the skill gap of people entering the business world and covering important aspects of the workplace such as communications, problem solving, customer service, compliance, and time and stress management.
The partnership
Before partnering with GO1, Interaction Training were selling their training content direct and through traditional resellers approaching medium to large organisations across Australia.
With becoming a GO1 content partner, Interaction Training content has been exposed to a wider audience – SME and home users in particular.
"GO1 approached Interaction for a meeting and explained the strategy, which aligned to markets that we were not in at the time, predominantly SME and home users," said Ian.  
Since partnering with GO1, Ian has seen positive sales results for Interaction Training's content and getting everything set up has been a smooth process.
"We have had very good sales results to-date, and some months have far exceeded my expectations". 
"GO1 has been very professional in all dealings. It didn't feel like they were trawling to pull together phone book content, more like they were looking to be very specific about filling gaps with the quality content from reliable vendors and at the same time ensure excellent value for their end user audience."
The results
We also asked Ian about his experience with the GO1 Content Partner team and are happy to hear he rates GO1 as an "excellent partner!"
"Brilliant. Everything from support to reporting to payment has been professional and timely. And I am very confident that this level of service will be ongoing."
We thank Ian for sharing his time and thoughts with us and encourage you to check out some (or all!) of the courses from Interaction Training, available on GO1 Premium.
Interested in joining GO1 Premium as a content partner? Get in touch with our Content Partner team at [email protected] to find out more.  
Join our community!
Get top insights and news from our experts sent straight to your inbox. Never skip a beat!