Bloom Happiness Learning Project winner announced!
Bloom is an award-winning learning technology company, passionate about user experience, design and learning outcomes.
In March this year, we were thrilled to announce our involvement in Bloom's Happiness Learning Project eLearning module competition, which was created for Learning Designers to co-create eLearning modules that will improve wellness at work, and support those who are affected by anxiety at work.
By entering Bloom's '5 ways to wellbeing at work' eLearning module competition, entrants went in the running to win $1000USD, with possible ongoing passive income. The winner will provide their module at no cost to any organisation or individual who wants it.
Happiness winners
While there were many amazing entries...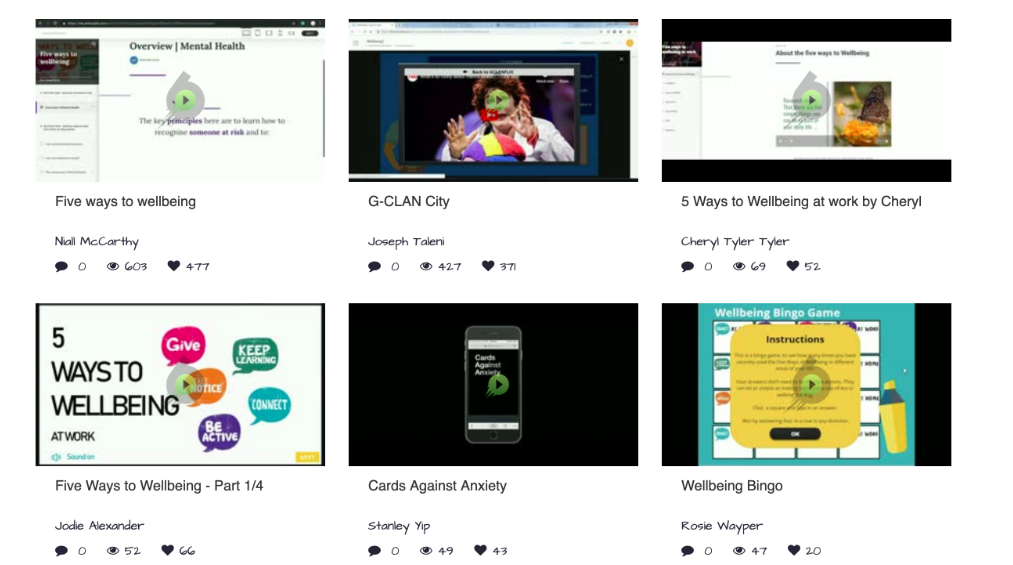 ... only one winner could be chosen!
Find out who took first, second and third place in the announcement video below:
Rustica Lamb from Bloom makes the announcement
Learn more about the winner here
A special GO1 thanks...
We are very impressed by the level of skill and effort displayed by all the entrants, and would like to congratulate all the participants for their level of commitment towards this project.
Our Social Impact Manager, Cam Cliff, talks about what it has meant for GO1 to be involved in this project:
Save thousands on wellbeing training
If you are responsible for wellbeing training at work, you will know most eLearning suppliers will charge between $15,000 – $30,000 per module. Simply head over to the Bloom website and register the details of your organisation to receive the winning eLearning module SCORM file – for free!
The winning module will also be made available on the GO1 learning platform, free to enrol in as part of the GO1 Social Impact suite - so go check it out for yourself!
GO1 is delighted to have been involved in the Bloom Happiness Learning Project and look forward to seeing the impact we can have together in the future.
Join our community!
Get top insights and news from our experts sent straight to your inbox. Never skip a beat!