There has been a growing discussion about gamification and how it is changing the way that the world learns. Yes, it's true that gamification is making a serious impact on the learning industry at the moment, but why is this happening?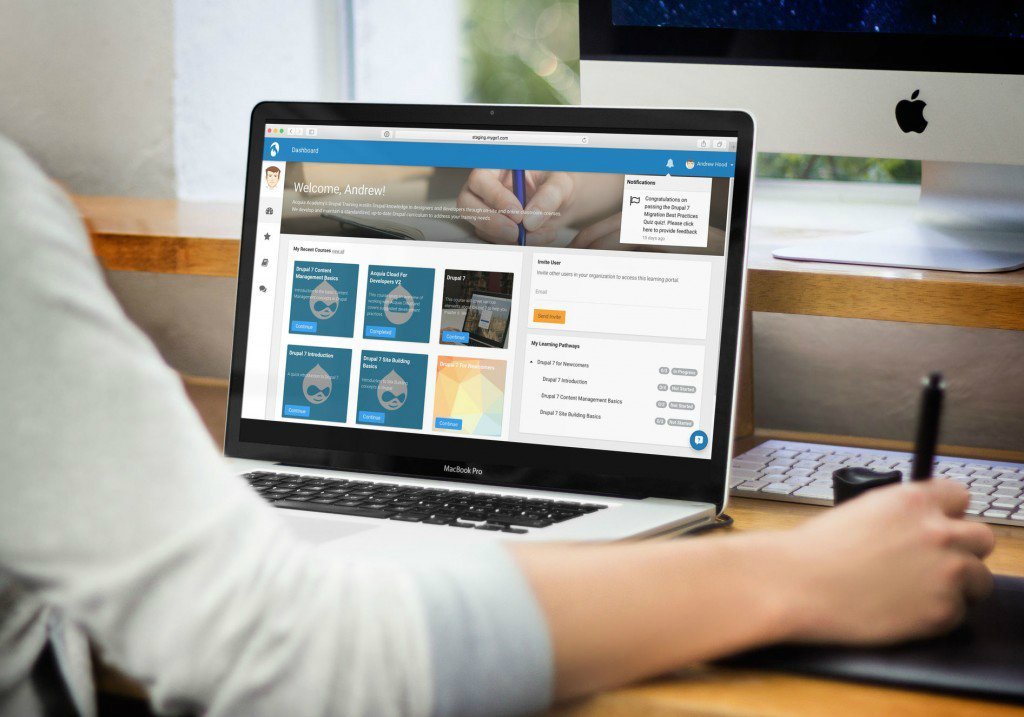 Gamification may seem like a relatively new concept, but it's really an old idea: Creating feedback mechanisms that can motivate and stimulate interest.
Creating feedback loops and mechanisms to motivate people is not new. Biologically we have been hard wired to respond to the world around us, and modern technology is now putting these age old behaviors to use.
The typical examples given for the genesis of gamification is the rise of digital games over the last few decades. Most people reading this article have probably used a Nintendo, Playstation, or Xbox console, or even just Solitaire or Minesweeper on a Mac or PC. And, more broadly, whether it was board games or console games, everyone grew up playing games. And games are becoming more and more pervasive. You can walk down the street, or go online without having the latest ad for Game or War, or Clash of Clans shoved in your face from every direction.
But I would argue that gamification in learning is more than just creating a fictional façade of achievement. There are many examples of digital rewards and notifications that apply to productivity applications rather than just gaming applications. In fact our modern lives are filled with notifications and alerts.
With that, the next logical step in education was to incorporate these dual concepts into our learning processes. In 2016 notifications are a part of everyday life. From the second we wake up in the morning the first thing most of us do is look at our phone, where we can find a screen full of notifications prompting us to look at things, or respond to people. This a normal part of everyday life, so why don't we start using notifications and badges in our learning processes? Well we are!
Interactive notifications can spur all sorts of new behaviors. 
Some of these can be simple like sending a message or enrolling in a new course, but they can be a powerful tool to keep learners engaged and wanting to learn more! Think about all the ways that we experience notifications on a day to day basis. We get a notification that we have just received a new email or SMS – or perhaps an alert from Facebook or some other app on our phone. What do we do? Of course we open up the app or game straight away and interact with it! We have become trained to follow the notifications.
Let's have a look at how this works with online learning.
Let's imagine Jane is doing an online course to learn how to manage conflict resolution in the workplace. After enrolling into the course, Jane has a notification appear on her screen to let her know that she has just earned a new badge for enrolling in a new course. Jane continues working through her course, and after passing the exam on her first module with a perfect score, she receives another notification including a badge featuring a gold dog letting her know that she has just received the "Top Dog" badge for getting the top score on her exam. All of this praise has got Jane excited about her next module, and she wants to work extra hard to make sure she gets another "Top Dog" badge.
We might not think much of them, but interactive notifications can have a dramatic effect on our learners. 
The badges or rewards don't need to be something big or over the top, even the smallest piece of encouragement is enough to push a student to remain in the top of their course results, or tell their friends about how much fun they are having with their course. After a few days of working through their program, users begin to want to collect more badges, and not only that, they want to collect the best badges.
This is sounds nice and simple, but it's not that straightforward.
We need to create an experience to match the badges.
If a user spends 2 hours read through a wall of text and then receives a badge, is that really going to encourage them to come back for more? Make your content fun and engaging, and tie the content to your badges. Make the most of being able to include mixed media in your learning. Video as a form of learning is much more likely to keep the learner engaged, while a recent study has shown that even the slightest improvements in the production quality of the video can have a dramatic impact on the user.
It's important to match your notifications setup to the needs of our target user base.
If we are teaching children, obviously we will be setting up our notifications in a very different way to that of corporate learners, and if we don't tailor to our target audience, engagement is going to suffer.
Originally published on eLearningindustry.com